NewSensations.com: It's Play Time For Mia And Step Daddy (2021)
Starring: Mia Kay // Steve Holmes
Directed by:
Runtime: 34 mins.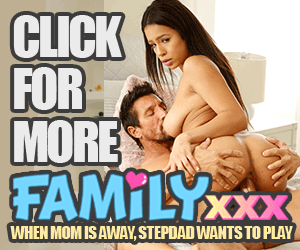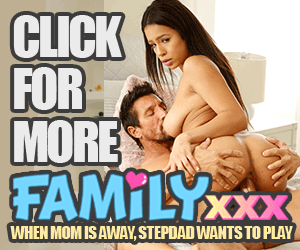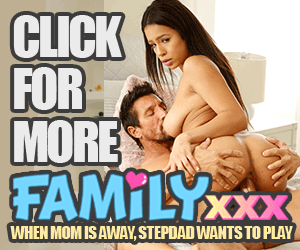 -----------------------------
Scene Breakdown //
The scene begins with a young Mia Kay, coming into her bedroom, as she goes on to strip down out of her dress and panties, and into something a little more sexier. That being a nice little pink matching bra and panty set. All the while she is getting dressed, Mia, seems to be doing so with a purpose. It's as though she is not getting dressed for herself, but for someone else. It would be this that would turn out to be true. This, as once dressed, She goes into an office area of the house, where she would come to find her stepfather. A much older Steve Holmes. Steve finds Mia not with surprise, but with welcome. This, as it would appear that both the stepdaughter and stepfather themselves, already have an established, and uniquely strange relationship with one another. This, is as Mia greets him, by saying that she is ready to "play". Steve says that Mia looks fabulous, as he has she show herself off, by doing a turn for him. He follows up by saying that she does indeed look amazing. He goes on to invite her over onto his lap, as he goes on to ask Mia if it would be okay if he peel her clothes off of her. Once Mia is in Steve's lap, he would go on to savor her. Sniffing her, and caressing her arm with his face, and her stomach with his fingers. Mia would then give Steve a look at her pussy, as he go on to pull down the front of Mia's pink panties, prior to pulling it also between her fat pussy lips. While doing so, Steve says that some people believe that the two of them having so much fun together is wrong. However, the both of them happen to see no wrong in their doing. It seems as though, the two of them have had many times together, when the wife and mom, has been out of the house. This would be followed up by the two of them going to what Steve refers to as their "play room", as it would be there, that a sexual encounter between the two of them would next be fast underway.
Positions Seen //
- missionary
- spoon (x2)
- cowgirl (x2)
- rimming (x2)
- doggy
- reverse cowgirl
The Review //
In this scene from the NEW SENSATIONS network site, Family XXX, we Are presented a taboo scenario involving fast rising starlet Mia Kay, as she is paired up with veteran cocksmen Steve Holmes. It's in said scenario, that the two of them occupy the roles of a stepdaughter and stepfather respectively. A pair that seems to have a relationship that is a bit out of the ordinary. Yes the relationship is a sexual one. This, as they often make it so whenever Mia's mother is away from the house. The set up of the scenario is a simple one really. The scene begins with Mia Kay, eagerly getting dressed, as she changes from a dress, to a sexy bra and panties set. As it turns out, she is doing so for her dear old daddy. While this may appear strange to just about everyone else, it would appear that these characters have made this something that is routine for them. In fact, Steve Holmes stepfather character even has a name for it. He calls it "playtime". The reaction that I got from this was a bit conflicted. On one hand, it is purposefully eyebrow raising. However, on the other, I myself couldn't help but find it to be a little sexy, I have to admit. On the surface, the setup for the scene, is a rather simple one. However, it does so well in fleshing out these characters on the quick with so little. We have so little information about these two characters, yet at the same time the way that they are performed by both Holmes and Kay, they are put right in the center of our attention. Without knowing a lot, we know that these characters do what they do somewhat regularly. These taboo relations are something that they do often, and they are something that they enjoy collectively. This notion, is built solidly in our minds just-in-time to make the sex scene that would follow, all the more compelling and intriguing. By the time they reached the bedroom, I was ready to go, with eyes wide open. It's with that said, that I am happy to say that what I would receive with the sexual material of the scene, would be something very much worthwhile. Yes, it was great!
Of course, this encounter would begin with passionate kissing shared between the two performers. However ,it is quickly this passionate kissing that would see Steve wanting to get a look at Mia's pussy, as she goes ahead and slip out of her little panties. Steve is quick to worship it, as he go on to kiss Mia on her bare, but suntanned mount. This, before he would ask Mia, if she wants to spread it for daddy? A very hot question indeed! From here, as Mia's pussy stare back at Steve, Her fat mound, and her pussy lips, which are open for him, like a flower. What Steve would do next would be something that I really thought was kind of sexy in its own right. This would be when he would actually go on to blow on the pussy, prior to he going in on it with his mouth and tongue, as he suck upon Mia's clit. He would do so for a short period, prior to he doubling it up, to also jam a few fingers into Mia's slot as well, as he continue to work the clit with his mouth. All hot stuff to me. Mia seemed to enjoy it a great deal. Mia's rainbow-colored nails, would also look great, as they are against her darkly tanned skin, as she spread her ass for daddy. They showing nice contrast. Mia would next suck on Steve's cock. He making sure that Mia use nothing but her perfect lips on it. Not only this, Steve would also fuck her face. As Steve then removes his clothes, he has Mia show him how she plays with herself.It's from here, that Mia would go on to lie back on the bed, as she proceed to lightly rub herself. This, prior to inserting some fingers. It's then, that Steve just can't help himself, as he go on to join her by sucking on her toes. After this, Steve would go on to penetrate Mia for the first time. This being in the position of missionary. I really liked the way that Steve here, initially eased his long cock into Mia's tight slit. Mia's reaction to this was great. It would be from here that we would see Steve gradually improve the speed of his in and out. Eventually, it would be somewhat quick. Again Mia's facial reaction to all of this was just perfect. The look of pleasure mixed with a smile on her face were good to see during this moment of the scene. Following this, Steve would then be on his back as he would lie back to enjoy another blowjob from Mia. It's again that she would eagerly take it into her mouth. We would see her take it deep down her throat once again, as well. However, this would not last long. That's because, soon enough Steve would take the action into spoon next. Things would look absolutely great here on camera. It is probably my favorite moment of all during the scene. I simply like the way that it looked. I like the way that, from this position, Mia was essentially forced to watch herself get pounded by Steve's cock. She was obviously feeling a lot of something during this particular position, as here she could be heard trying to say, "oh my God" a number of times. She just couldn't quite get all of it out in one sentence. Things were just feeling way too good for her. It was definitely a sexy thing to see! I liked the way that, during the consistent parts, Mia would have her eyes closed, while her mouth would tell it all. Let's not get it twisted, Mia has one sexy looking mouth. I just love the way that her mouth curls wide when she is either being fucked, or fucking herself. Could this girl get anymore adorable? I do think not. After this, the sexual encounter would continue, as things go to cowgirl, as Mia would sit on the dick to ride it. The initial half of the position would see Steve himself fuck the pussy at a steady, and even pace of in and out. However, things would get a lot more interesting once Mia takes charge to "jump up and down on it", as Steve says. Mia here, throws that ass pretty well. It would end with Steve once again fucking back. It's after this for a brief time that Steve just takes the time to appreciate Mia's tight young body as he hold it against his own, prior to going on to suck on her perky little tits. They would briefly go back to the cowgirl position, but it would stop, when Steve wants Mia to taste her pussy juice from his dick. She would once again take it down deep in her throat. But it would be before long, that she would go on to actually surprise Steve. It would come during a moment in time, which Steve would call for she to go down and service his balls. However, Mia would do him one better, when she would take the initiative to go all the way down, to lick his asshole. As I said, this was pretty much a surprise for Steve. However, he absolutely loved it nonetheless. Mia Kay, actually does call herself the "Rim Reaper". So yes, she loves to eat ass. She would definitely show that here, as she would go right into the licking, from asshole to balls. Just as Steve would request of her. Her willingness to do so on the spot, is such a turn on, I'm not going to lie. I would definitely let her do it to me, if I were in the situation! It would next be revealed that Steve is an equal opportunist, as next, he would go on to eat Mia's ass as well. just as she did for him previously. This would be as she position herself upon her knees, and with her face down, and her ass up in the air. Steve from there, would go on to bury his face in, just like anyone else would. He goes at the asshole, as Mia's pussy looks nice and fat from the position. I really loved the way that it looked during this. But of course Mia would remain in this position, as Steve would continue things, by taking the action next into doggy. It beginning as he fully straddle, and then half straddle Mia from behind. This would occur for a time, until he go on to abandon such, in favor of just straight pounding the pussy. He eventually finding Mia's spot, before it's all over and done with. The next position would come naturally, as they would make a seamless transition over to the reverse cowgirl position with Mia once again on top. It would be here, that we would see something that would be picture-perfect. That's because next, Mia would spread her legs, as well as, rest her feet upon Steve's knees, as he would go on for the plow. This look was just so damn hot. That's because, not only do we have Mia's spread legs, and beautiful pussy in full view, also in plain view are Mia's equally as beautiful bare feet and painted toenails. Just hot as fuck. What a look! This position would go on to progress, with Mia getting up on her feet to bounce on the cock, much to Steve's desire. However, it only briefly. There would be a position change Next, we would see things go to spoon once again. Only this time, Mia begins things with her legs closed tightly together, as Steve goes on to quickly pump his cock in and out of Mia's tight pussy. It's with this, that his pacing would become quicker. It would remain so, as Mia would go on to spread her legs fully open, to continue to endure the dick. The pacing becoming more fast, it seems. This, as eventually, Mia would come to very hard orgasm. I have to say that this particular moment was a very good one again. Just watching Mia cum that hard, is, and was delicious, I have to say! But even after this, Steve doesn't stop. He continues to fuck the pussy nice and hard. This, as he also simultaneously rub at Mia's sensitive clit. It lasting for a time more, until the two move on to the next phase. The next phase, would be that Steve wants to taste Mia's pussy, after she had freshly came. And who wouldn't?!. He would do so as Mia would be on her back, with her legs spread, and held up high, as if things were going to missionary. However, they do not, as Steve is quick to bury his face in to go at it with his mouth and tongue get a quick taste. However, this all would get Mia hungry for a taste as well. To solve this, Steve would go on to penetrate Mia's pussy for the time being in missionary. This, as he dip his dick in deeply, and move it at a quick and steady pace. It's of course after though, that Steve would go on to feed Mia his cum-glazed dick. And he would do so in a very interesting way. When I say this, I mean that it was very good. The setup would be Mia having her back to Steve as she lay flat on it, in an upside down position. This, as he on the other hand, would take the initiative to fuck her face during said positioning. I love the fact that she was upside down for this. For some reason, it was so hot watching Steve pump his cock down her throat, while she being upside down for the taking. She would remain upside down for what would come next. And what a great show this would be also. This, as we watch as Mia go on to vigorously lick away at Steve's low-hanging nutsack. Wow. Just Wow. If you happen to follow Mia everywhere she is online, then you know that it is no secret that Mia has a pretty long tongue. And the wonderful thing is that she happens to be very talented at using it. It's then that we see her as she just goes to town licking at Steve's balls. This, as he himself is busy stroking his cock hard, in an effort to get off. And get off he does, in a very nice way that would end things. Soon enough, Mia's work with the balls, in conjunction with Steve's hard and determines stroking, would eventually have Steve reaching climax, popping onto Mia's open, and awaiting mouth to end it all! I really loved the way that Steve's jizz just dripped down the side of Mia's mouth, as she remain on her back after the fact. It's just a good visual!
Mia Kay is one young performer that I have quickly grown to love, and become a big fan of, both as a performer and as a person, in general. Very few new girls who enter this industry have such an impact as Mia has had this early in her career. Not only is she cute as hell, her performances are natural, and are something to very much talk about. She is so sexy, and truth be told, she definitely turns me on! A very good thing. Her youthful energy, and natural sex appeal go hand-in-hand with her performances. She herself is one exciting person to watch! Here, with Steve Holmes, a performer that is older than she by 39 years, Mia, creates a scenario that is as believable as it needs to be. As I said, it is written in a way that gives us enough information to not only get us from point A to point B, but also present the characters in a way that is nice and compact. On the acting front, both Mia and Steve do well. However, when it comes to the sexual material of the scene, they excel even more!. During the sex, Steve pretty much guides the way, and Mia reacts to everything done in a very big way. In many cases it's a scene's job to turn us on, and when it comes to this scene from NEW SENSATIONS, I feel that it definitely gets that particular job done! I for one, found it to be very sexy, and yes in my opinion, the age difference between the performers, is one of the things that makes it so. This was a solid scene. A great job done by both. When it comes to Mia Kay, she continues to prove herself as someone special. This is something that she has known that she wanted to do for a very long time, and so she is already "sharp to the touch", if you will. Also, she is only 19 years of age! She is only getting started, and I hope that she is with us for many years to come. This girl has everything that you would want in a young vibrant performer. Definitely check this one out, as I do highly
recommend
it!